Just came back from a robot event in Hong Kong. The brilliant robo one champion "The Monster" is here. The servos are super strong. It is able to push a basket weighting over 5kg. I put up that video later.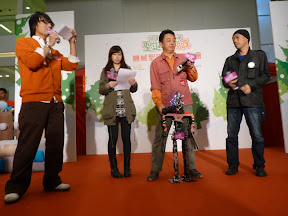 Here is a photo of some students participants.
Here is a photo of me winning some prize. First and second.
Here are my robots.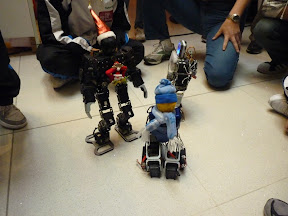 Here is Jeffrey's latest robot "The TimeMachine"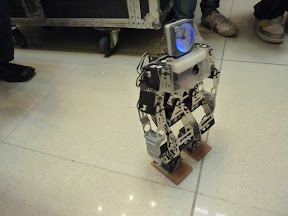 - Posted using BlogPress from my iPad